Kirin Brewery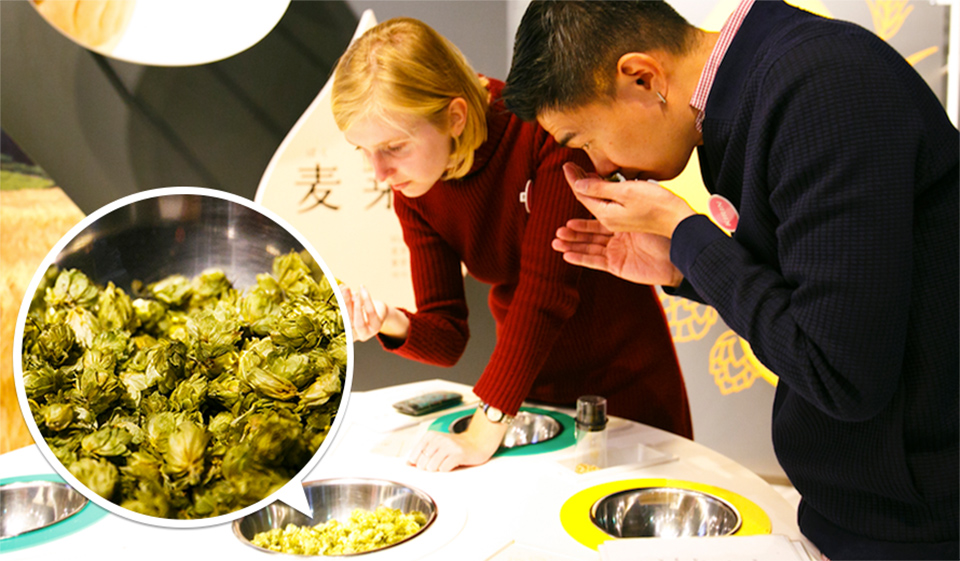 Having a beer after work, or outside at the park, is a tradition many Japanese adhere to. It's a fully immersive experience, where the simple act of having a well-brewed beer is the embodiment of teinei: respect for your co-workers, respect for the environment, and respect for the drink itself. And yet the beer is based on just a few simple, natural ingredients, all brought together and brewed with age-old, organic methodology.
The use of natured-based ingredients means they change according to the seasons and the environment – even the humidity of that day. The hops and barley used can therefore differ between Kirin breweries located in different parts of Japan. The brewers have to constantly be on their toes and monitor everything to make sure they get the best possible results, while keeping to the highest hygiene standards – there's nothing to hide here. It's a way of creating beer that really respects and converses with nature itself.
This is emphasised at Yokohama's Kirin Brewery, where you can follow the entire journey, from the initial hops and malt all the way to the final amber liquid. After visiting, you will finally understand what a 'hoppy' beer tastes like, or what malt smells like, and be able to taste the difference yourself.
Every little detail has been thought of: only using the first press (ichiban shibori) in their products for optimal taste, producing their own malt from scratch, and even the way in which their transport boxes are shaped as to allow for easier lifting. Little things that you may have never considered are all presented through easy-to-understand installations and exhibits which incorporate some pretty spectacular projection mapping. You really see the effort and thought that has gone into making your beer – and it tastes just that much better this way.